The Mississippi Women for Agriculture organization is pleased to announce 2 new scholarships for women majoring in agriculture-related fields. The scholarship is named for two women and friends, Alma Cherry and Pam Steele. Both women had a love and passion for agriculture, education, and a strong interest in MSU.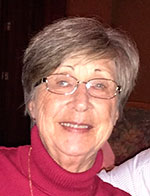 Alma Cherry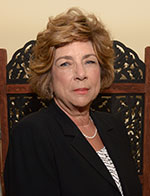 Pam Steele
Based on Alma Cherry's background, she personifies the characteristics that make Women for Agriculture such an important organization. She grew up on a small farm in East Tennessee working in the field with her father as they grew tobacco and vegetables for the farm market. This continued even after she moved away to Knoxville to pursue her educational career. Alma became a supporter of Mississippi State when she and her husband moved to Starkville for his education. She continued to support agricultural efforts with stops in West Tennessee and afterward when Dr. Cherry worked in the agricultural interests in Washington and worldwide. When she and Ed both retired from their careers in Washington, they immediately moved back to her East Tennessee family farm to build their retirement home.
Pam Steele was born in Hayti, Missouri and had a rich history in agriculture. She was an elementary teacher for many years and promoted the importance of agriculture and education. She joined the Mississippi Women for Agriculture organization in its charter year. Pam was also an ambassador for agriculture as she and Gibb travelled nationally and internationally as part of their numerous leadership positions in Delta Council, Mississippi State University research efforts to benefit profitability and sustainability of the land, and the national rice industry, among many other pursuits.
To complete the application, go to our Scholarships section.